IdentPlus – Laser Tracking System
LASER IS:
SCAN-FREE WAREHOUSING
ERROR-FREE DELIVERIES
INTEGRATE AGVS EASILY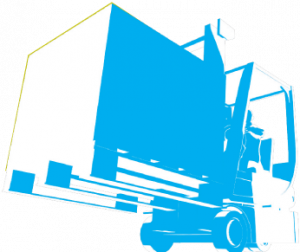 ---
The highlights of the iSAM solution: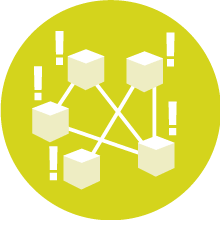 100% ERROR FREE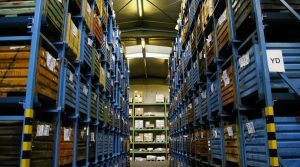 With identplus® you eliminate the two causes of all storage problems: incorrectly placed pallets and incorrect/forgotten barcode scans.
You win through:
Always correct production supply because forklift drivers are warned in case of errors (automatic order monitoring)
Satisfied customers because deliver errors are effectively excluded (100% on time in full)
Correct system data because material flow is automatically linked (real-time bookings)
identplus® delivers the most important: the knowledge of the position of EVERY pallet at ANY time. Also in mixed operation with autonomous identplus® forklifts (CARI AGV)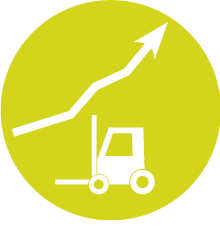 MORE PRODUCTIVITY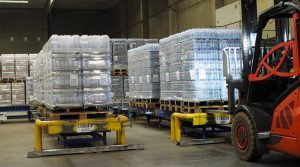 With identplus® you are permanently more productive:
no scanning of barcodes at goods and at storage locations (sources, sinks)
find goods directly, without searching, without any stock controls
integrated transport optimisation for optimum fleet utilisation, including using AGVs
Customers report productivity increases of 20% and more.
identplus® offers the security of an automatic warehouse combined with the advantages of a flexible infrastructure – at a fraction of the cost.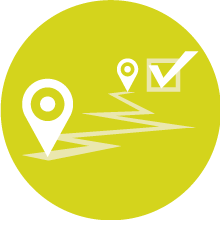 MORE PRODUCTIVITY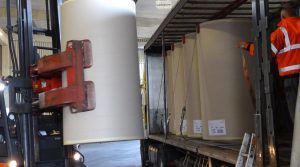 No investment application for intralogistics 4.0? This is possible with the identplus® EaaS payment solution:
only pay for use and save immediately
without entry in your balance sheet
identplus® EaaS – Equipment as a Service – delights intra-logisticians and controllers and is even better than leasing.
Of course identplus® can also be purchased, then a ROI is usually given within 24 months. identplus® – always a profit.