3TN Transport and Warehousing Processes Software
---
Our TWMS/metals warehouse management system stores your items smartly and exploits the full potential of your storage capacities. It optimizes crane movements, avoids unnecessary shifting operations – and the associated risk of damaging any stored material – while speeding up overall transport activities. Beyond that, it creates process transparency and makes your operating environment safer… bay-wide, mill-wide and works-wide.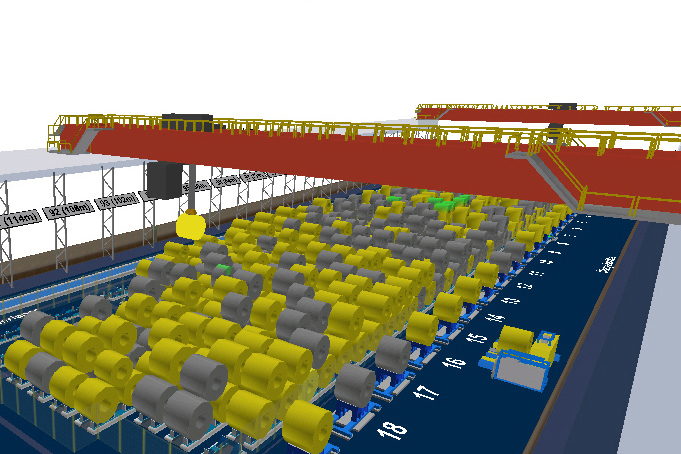 The highlights of the iSAM solution:
Main Benefits:
Real-time representation of the inventory
Online tracking of material movements
Avoidance of material mix-up
Optimization of warehouse capacities
Minimized search operations and transport planning
Observation of storage rules and constraints
Optimized material flow and transport jobs
24/7 Transparency through real-time statistics, reports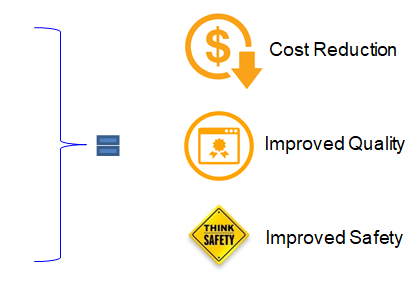 What 3TN Does

If a piece of material – for example a slab or a coil – is to be transported, TWMS/metals receives the relevant information from the production control, the MES or ERP system or generates it independently based on its internal rules.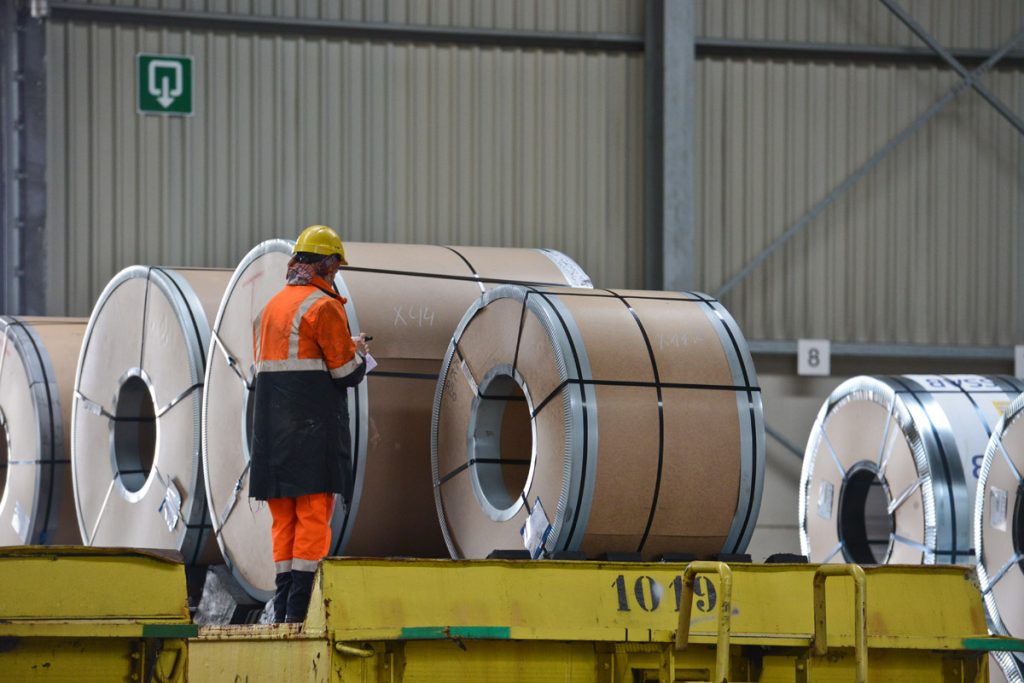 It determines the optimal storage location, the most suitable combination of means of transport and the optimal route to the storage location. It takes into account the current situation in the warehouse, the availability of resources as well as optimizing and restrictive regulations for transport and the warehouse.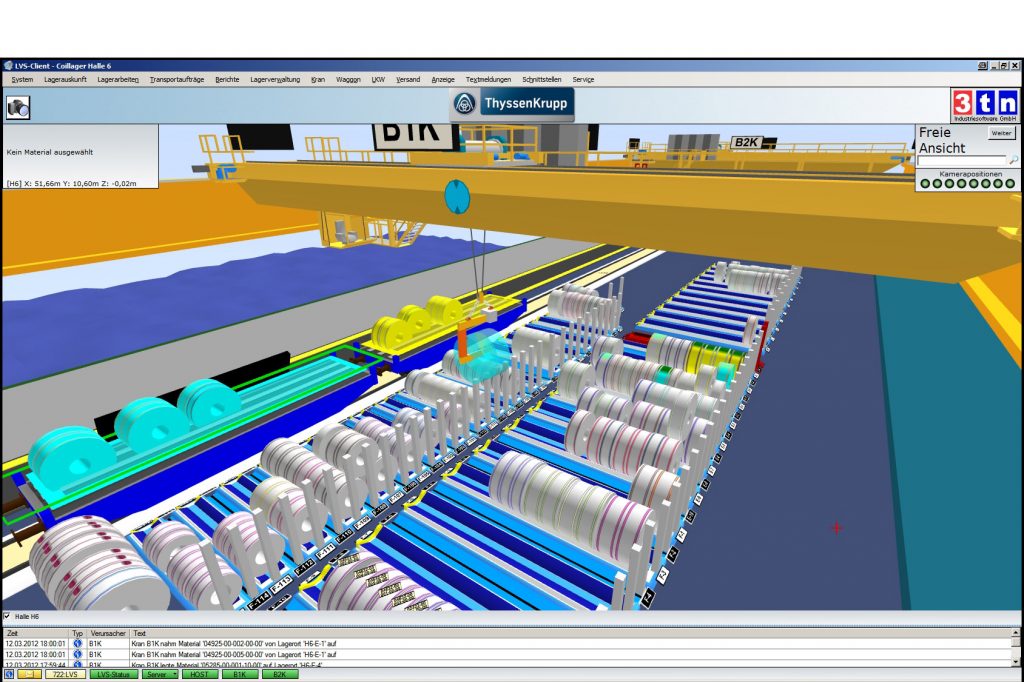 TWMS/metals then issues the order to the vehicle driver or automatic means of transport – for example to automatic cranes or coil ferries. Once the transport order has been completed, it sends the completion message to the higher-level systems.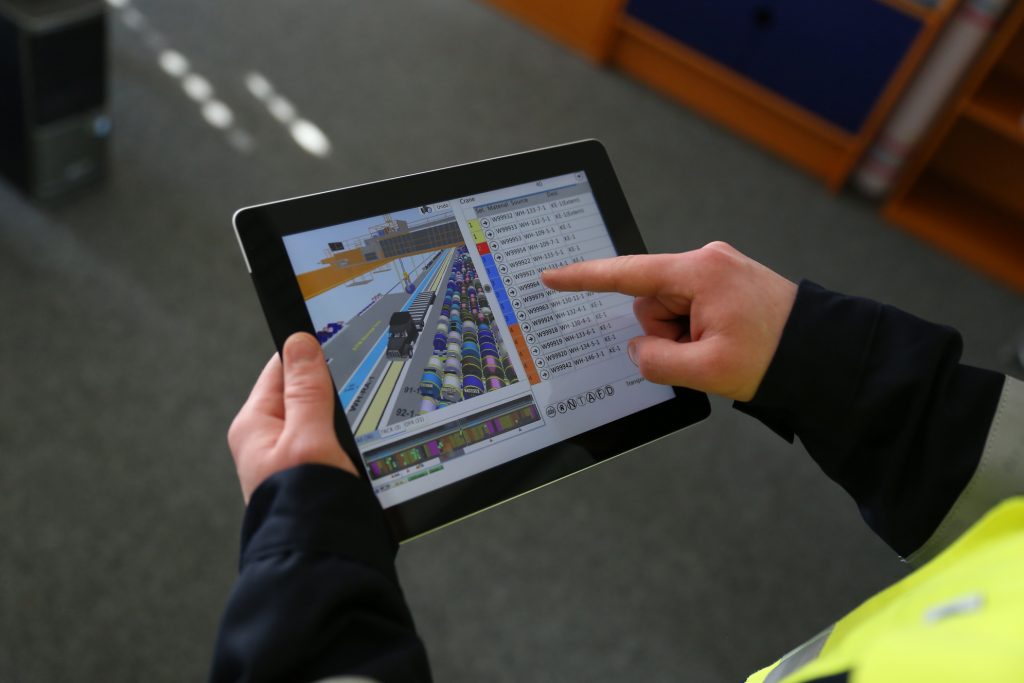 On request, TWMS/metals will also take care of the entire shipping process. This includes the creation of delivery notes, the assembling of the material to be shipped according to truck and wagon, order picking and optimal loading.